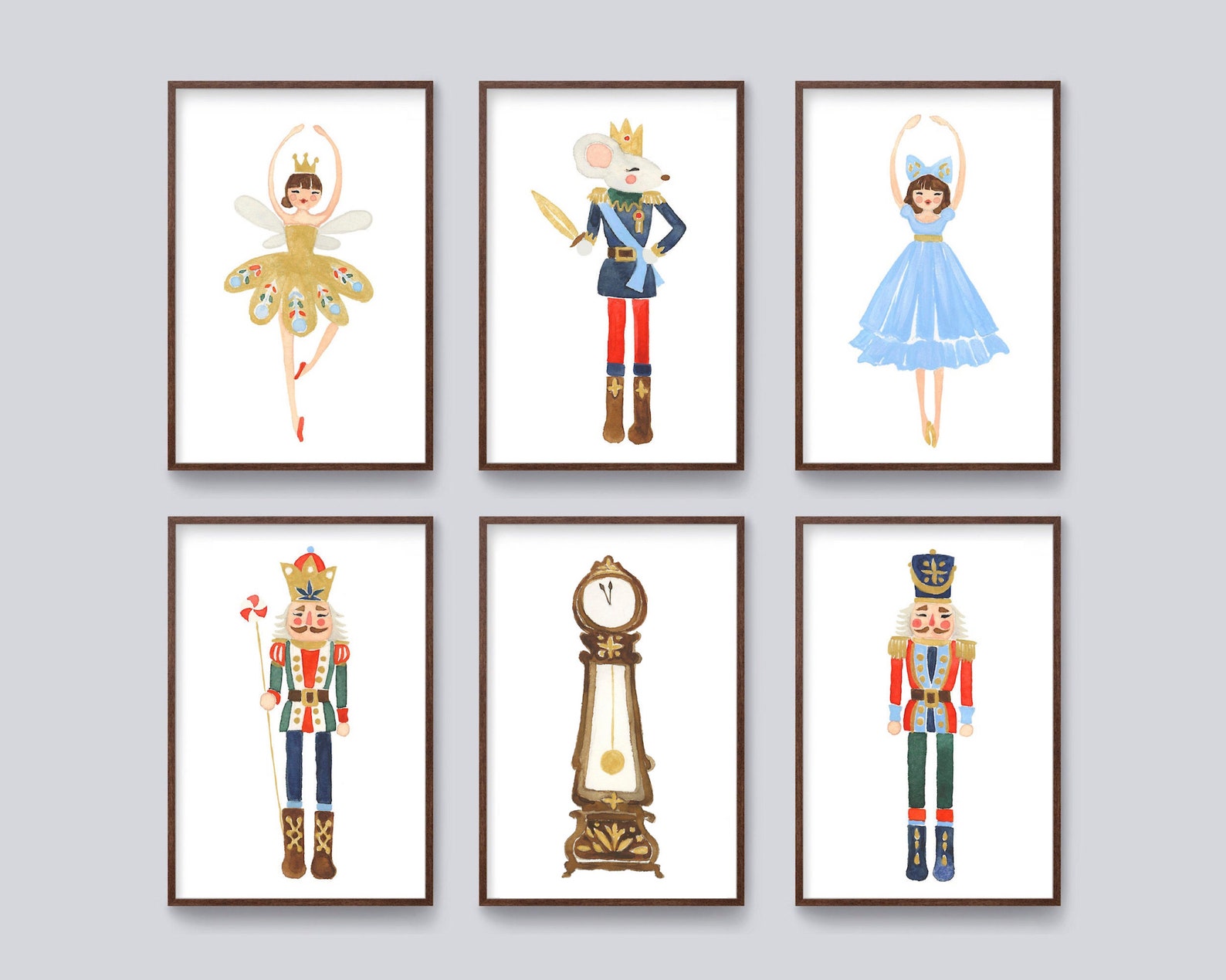 Decorating for the holidays is my absolute favorite tradition but I decided 2020 is the year I will finally follow through on one idea I've had for years: to really decorate the girls' room for Christmas. We do a skinny silver tinsel tree every year with beautiful felt and other sentimental ornaments purchased specifically for the girls, and I have some Christmas-specific art and stuffed animals I rotate in at the same time we refresh the books with holiday selections, but given our obsession with Christmas and the fact that we have not one, but two more babies coming that we can reuse all this holiday gear for down the road, I thought it might be fun to think of some more fun, gender neutral ways to do over the girls' bedroom while they're both still sleeping in a crib and a toddler bed, respectively.
Last year I picked up the two greatest hits ever, dubbed "Candy Cane" and "Snowflake," the $5, Black Friday, Target fleece blankets I tossed in my cart for each girl to snuggle into while we watched Christmas movies. It was the sleeper hit I NEVER anticipated!! The girls LOVE those blankets. But their sheets are nothing special, just crib sheets in various mismatched patterns. So for weeks now, I've tried to hunt down a simple red striped sheet for both their mattresses with no luck. I don't want flannel because both girls overheat easily, but the best I've found is this Vintage Aviator Fitted Crib Sheet by Sweet Jojo Designs. Now to just order them already. I also like the idea of a black and white Buffalo check. Thoughts?
I absolutely love the ballet The Nutcracker, so taking my daughters is one of the holiday traditions I'm most excited to roll out next year, once we are through this awful pandemic. Emilia has been the past two years, but next year will be Caroline's first time. In honor of this family tradition, I found the sweetest watercolor "Nutcracker" art print set by Susan Fern Art on Etsy that I snapped up during a Black Friday sale (see top). I'm thinking I'll just do three framed prints for over her crib and use pink and red ribbon tied in bows to accent them. I love that this art ties in Dad, too. Brian has an incredible collection of nutcrackers gifted to him over many years of holidays by his parents and grandparents, and the girls' own collections are already started, which will be a nice tradition to continue with the boys too, one day.
I absolutely love this print and the simple lights around the frame, but the kids get a little loopy at bedtime when we let them have anything remotely resembling nightlights, so even fairy lights are a hard NO at this point. But I love the vibe of this. The girls still need a new bedroom rug, but I'm probably going to go with one in that room that will fit whatever nursery palette I do for the twins since we've decided to put them in that room and move the girls to the largest bedroom, upstairs. This is a post for another time, but I'm thinking that we will turn the girls' current room into a multi-functional nursery/office, since we'll be using it for day-time naps and diaper changes in the beginning they'll be co-sleeping with us in their bassinets for the first three months at least.
So that's where I am with Christmas decor for the girls bedroom. I'd love to hear what you do to style up your kids' bedrooms each holiday season. Do you have special sheets? Do you break out a tinsel tree like us? What do you do to create some magic?